Generate 100's of qualified leads every month with Facebook Ads.
There are over 16 million active South Africans logging into Facebook every day! Are you targeting them and nurturing them into hungry, ready to buy prospects?
An ocean of potential clients await you.
1.6 billion worldwide daily active users and over 16 million in South Africa! This just shows how huge the market is for your business to take advantage of to generate a steady flow of high-quality "take my money" leads every month.
If your business does not have this form of marketing in your arsenal then you are leaving the door wide open for your competitors to steal countless potential clients away from you.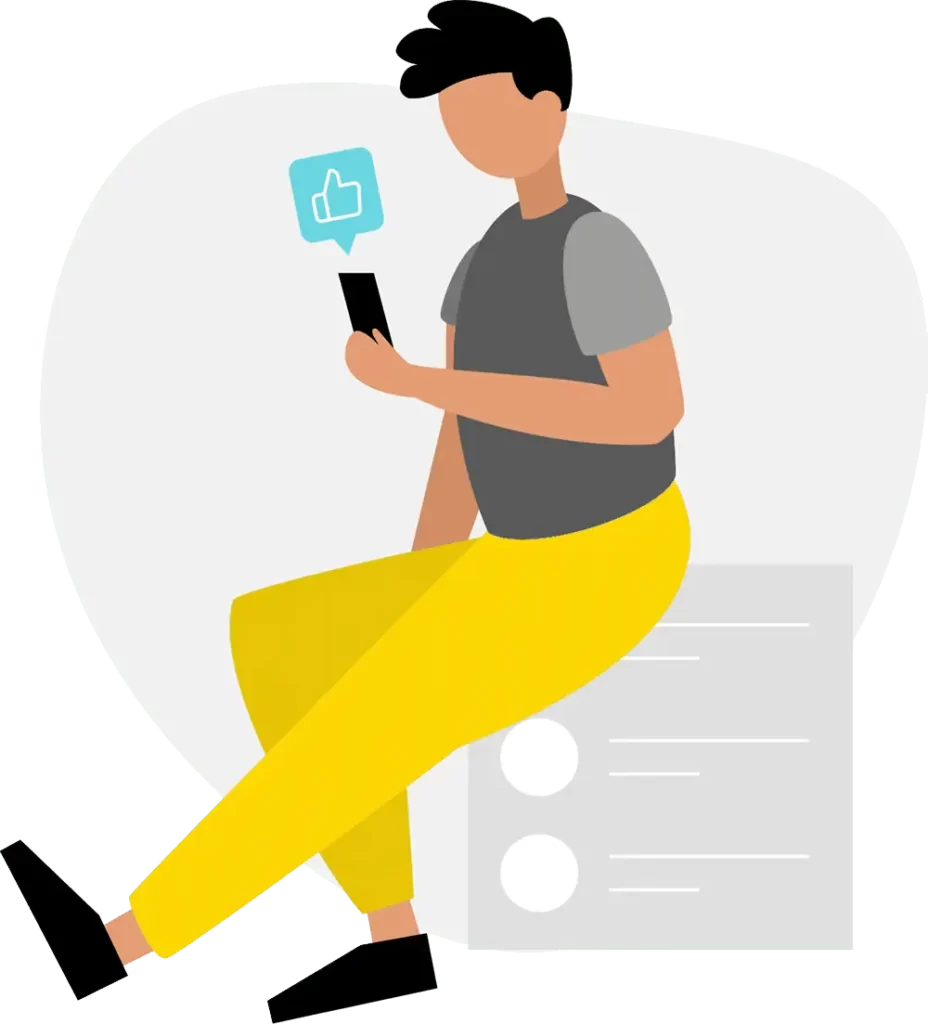 16 million reasons why...
What form of advertising gives you access to 16 million daily active users? You will need to run T.V, Radio and Billboard adverts all at the same time to reach those numbers. All the while you are using a 'shot gun' method approach and burning through hundreds of thousands of Rands, hoping that you will reach the people that are remotely interested in what it is you have to offer.
Facebook marketing allows you to reach people that fit your perfect client avatar (which we will help you setup).
We can target their age, gender, locations, interests, education levels, whether they are parents or non-parents, couples, singles and much more. This allows you to really hone into a specific market you are trying to reach, add value to them, and convert them into high paying clients.
Frequently Asked Questions
Social media management is when a member of our team liaises with you or a team member on a weekly and monthly basis to schedule posts on your targeted social media platforms. We do this to ensure your social media pages are staying active and are organically growing engagement and followers.
Social media marketing is where we run targeted ads on social media platforms that have an end goal and strategy in mind.
Yes, we can help you set up all social media accounts for you if you are struggling to set them up yourself.
First we research your market and find the ideal people we should be showing our ads too.
We then formulate a marketing strategy that usually follows the below structure.
Awareness
Consideration
Action
The 3 steps above will require copywriting, the set up of advert artwork, landing pages and copy, lead magnets and a wide range of re-marketing efforts.
All campaigns are setup and monitored and reported on a monthly basis to ensure we are hitting our targets.
We also do A/B split testing to find winning ad groups and combinations to maximize budgets and results.
Indeed, we're here for you!
So what are you waiting for?
Get in touch for the best digital marketing for professional services and get closer to achieving your business goals
Committed to our clients and employees
SOLUTIONS FOR HAPPY CLIENTS